ATV and UTV Custom Plastics in Portland
Fullbore Innovations has over 40 years of knowledge and experience in creating custom plastic additions for recreational vehicles like ATVs and UTVs. Our team of design professionals can help create stylish and useful accessories for your all-terrain vehicle. Our products can provide you with intricate designs and detailing for whatever you require for your offroad vehicle. Using thermoforming processes allows us to create a great product that has a faster lead time and a much lower cost than other products. For a quality custom plastic for your ATV or any other recreational vehicle, call the thermoforming Portland experts at Fullbore Innovations. We have become the unrivaled experts in custom forming of any formable plastic and high gloss TPO, on both a large and small scale, as well as perfecting custom vacuum thermoforming of these materials.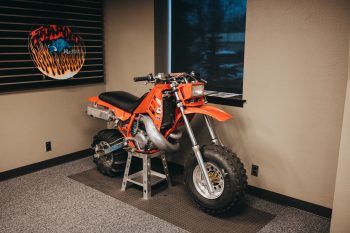 Durable Custom Plastics That Will Last
In the Pacific Northwest, using ATVs, UTVs, and other recreational vehicles is one of the most popular hobbies among residents and visitors. With many different terrains and climates in the areas around Portland, keeping your recreational vehicle looking great and staying useful is essential. That's where Fullbore Innovations comes in. We can create many types of plastic components, using different methods to create them. We also have our very own line of aftermarket kits for your vehicles. Whether you need a small amount or have a large order, we can make your vision come to life and create a product that will last.
---
Examples of Materials Used:
We can use a wide variety of materials that can be formed to achieve different mechanical properties. Here are some types of materials that can be used to create a bevy of different products for your offroad vehicle:
Polystyrene: Prevalent material that is inexpensive and very functional.
ABS (Acrylonitrile Butadiene Styrene): High impact plastic that is flame resistant when blended correctly.
High-Gloss TPO (Thermoplastic Olefin): A polymer/filler blend that regularly used in the automotive industry.
---
Types of ATV and UTV Custom Plastics Creations:
Looking for something specific? Give us your ideas, and we can make it come to life! Our team of experts knows what kind of materials and designs make for the most durable components for your vehicle. Some of the different types of plastic forms we can create are:
Fenders (Front and Rear)
Fender Flares
Frame Covers
Racing Hoods
Intake Scoops
Side Panels
And much more! With our skilled team of thermoforming professionals, we can make just about every accessory that you need! With Fullbore Innovations being a local plastic thermoforming company in Portland, we know the type of gear your offroading vehicle needs for the terrains and climates of the Pacific Northwest. Your vehicle takes a beating, whether you're racing or just riding for fun, so make sure that your custom plastics are durable and efficient.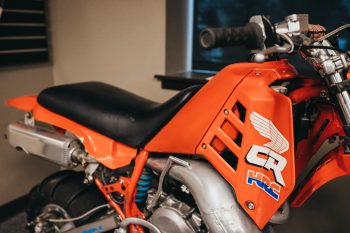 Our Mission at Fullbore Innovations
Our mission at Fullbore Innovations is to provide the ATV and offroading industry with the most innovative aftermarket body plastic on the market. Our goal is to design products that exceed industry standards through stellar re-design and the use of proprietary materials. Our product line was developed for riders by riders, and we plan to maintain that level of service and support in the years to come. With fast turn around times and competitive pricing, Fullbore Innovations is your local choice for expert custom plastics for commercial thermoforming and offroading vehicles!